Angel of the Americas
2008

Stainless Steel
292cm H x 185cm W

'Angel of the Americas' was commissioned by Alexander McQueen for
his west coast store on Melrose Ave in Los Angeles, California.
The sentinal floats between the interior of the venue and the outside
world, maintaining a constant presence by overlooking everyone who
enters the space and seeing everything that happens within it.
The sculpture comes into sight as a whole as you look up upon walking
into the foyer/entrance area and is viewed from directly underneath.
A glimpse of the sculptures' head can be seen as you approach the
store by walking up Melrose Ave.
<Back to Figures in the Environment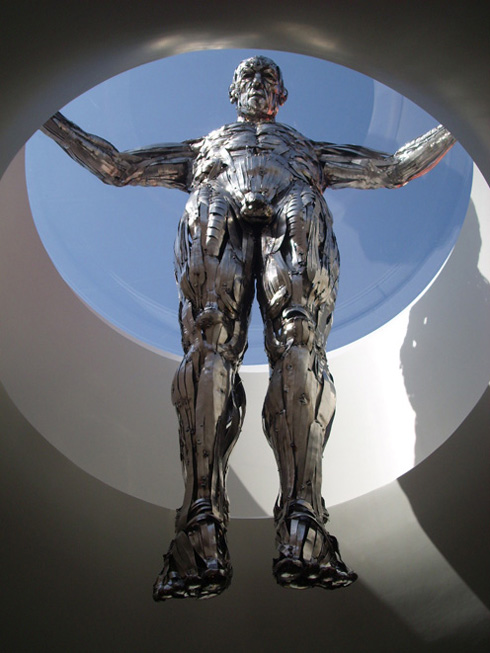 Angel of the Americas


Installation view