Unto The Self
2003

Steel / neon
Neon Cube 214cm H x 214cm W x 305cm
Figure 190cm H x 84cm W

'Unto the Self' is an environmental sculpture which has been created
to challenge the notion of perception and meaning.
The viewer is confronted by two componants : both elements co-existing
in a spacial dynamic ; the neon cube structure remains fixed as an anchor
whilst the figure assumes different positions in relation to it.
This movement experiments with the viewers interpretation and alters the
subjective response, exploring such emotions as isolation, inclusion,
singularity and intuition.
<Back to Figures in the Environment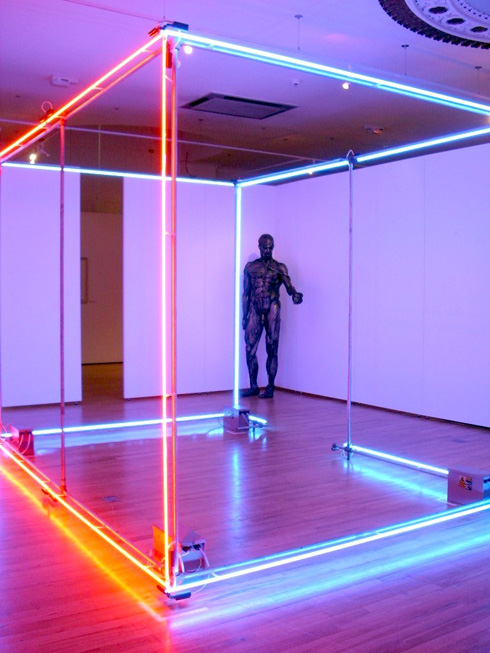 Unto The Self


Royal Cornwall Museum