Disused Swimming Pool Premises,
Polytechnic of Central London, Regent St, London
(now redeveloped as part of the University of Westminster)
1988-1991

This project offered a huge unconventional studio space to work in.
The site was a disused, full size victorian swimming pool which allowed
work to progress without height restriction on many different projects at
the same time.

The space was a laboratory, fusing ideas and creating free form
experiments which centred around utilising any available discarded
materials in the central london area.
<Back to Works in the Landscape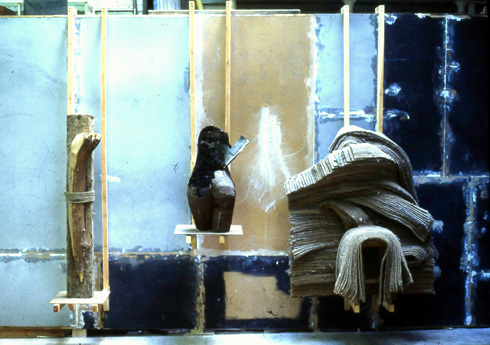 Disused Swimming Pool Premises


Composition with Female Figure